* Live * Love * Dream * Dance!
Love Dance!!! En Avant School of Dance - Bethlehem/Lower Saucon Pa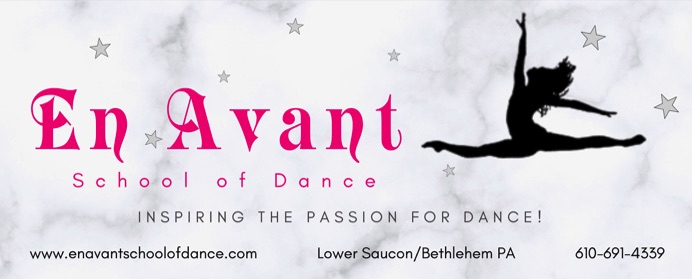 Mini Session classes are run on 8-10 week schedules. These classes may have different start dates from other mini session classes. Tuition is a 1time fee for the entire session.Snow/Make Up Days - Classes missed for inlcement weather will be made up by extending the session and additional week.
NEW "DANCE WITH ME - Parent & Tot Ballet/Tap Class
Enjoy some quality time together in our NEW Dance with Me Parent & Tot class.
This is a great way give that younger sibling direct one on one time or a way for a grandparent to connect with a grandchild!
1 adult per child. Each pair will remain in their own 6x6 dance square.
Take home props provided!
Tumbling Toddlers - ages 2-4 years old.
In this fun tumbling class, a parent (or other acting chaperone) will accompany their little tumbler in the class. Although this is not a parent & toddler focused class the parent or other adult will assist with some movements. Chair will be provided to sit in between assisting student.
Each tumbler will have their own designated tubmling mat to work on. Parent or other adult is required until distancing proceedures change.
Adult Tap (ages 18-100)
It's never to late to begin to dance! Join us for a fun fill beginner Tap class.
Registration for the Fall Mini Session will begin Sept 21st