* Live * Love * Dream * Dance!
Love Dance!!! En Avant School of Dance - Bethlehem/Lower Saucon Pa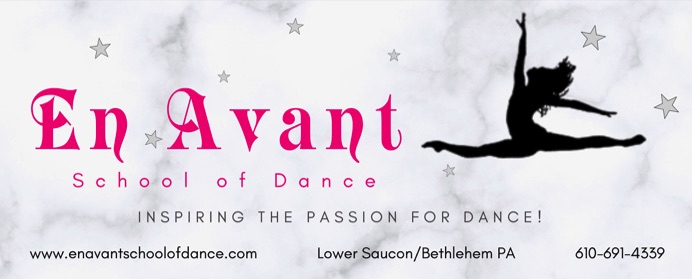 E A Dance Company
Performing throughout the Lehigh Valley our dance company is comprised of ages 5 -18 between four company levels. Each level has it's own requirements. Focusing on community involvement in addition to attending two dance competitions each year, you can see the company at yearly at the Hellertown / Lower Saucon Relay for Life, Community Day, Hellertown Lower Saucon Light Up Night, local convalescent homes and various fun raiser events in the Lehigh Valley.
To request to have the Dance Company perform at your organization or community event free of charge contact the Director Miss Angela at enavant4339@gmail.com.