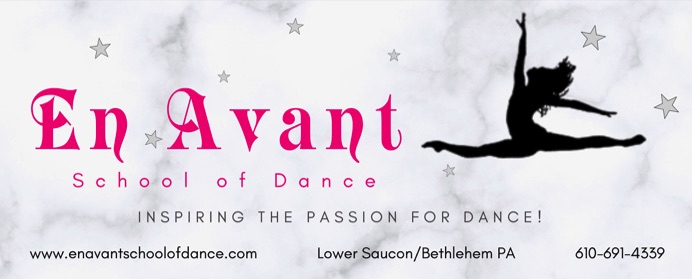 Classes for Ages 10 and Up
Classes run September - June Recital unless otherwise noted.
• Register online by clicking the "Register" button.
• Class Confirmation Will Be Emailed - If there is a mistake please email the office enavant4339@gmail.com.
• All Registrations are viewed and approved by our office staff prior to charging credit cards to ensure you are enrolled in the correct level of class and that sibling/multi class discounts are applied.
• Please direct all questions to enavant4339@gmail.com
Have a question? Email us at enavant4339@gmail.com
Teamwork - Integrity - Confidence - Leadership