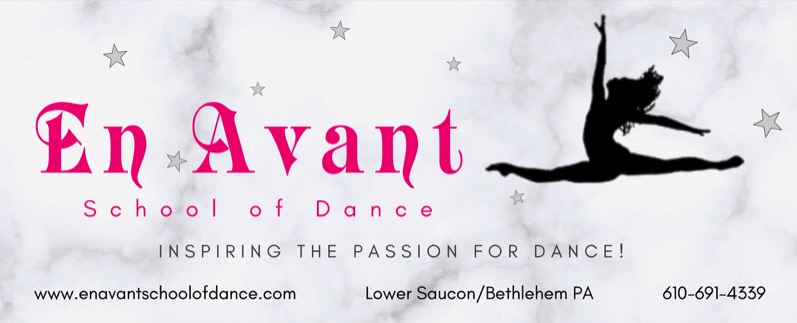 Where Can I Buy Dance Supplies?

"Recital Central" Is our online area for our performers to share detailed information. Students currently enrolled in the Fall Main School Year Program will be given access. This link will work only during recital times.


Stop by En Avant during office hours to see our in-stock dancewear. Item that are not instock can be ordered for you.
Toddler sizes can be difficult to find locally. We keep a variety of toddler sized tights, leotards and skirts in stock for your convenienve.
Dancewear may be purchased locally with the exception of the shoes. Shoes must be purchased though En Avant to insure quality and fit.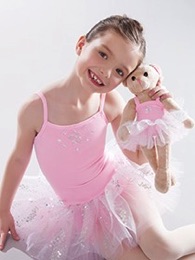 Is the Annual June Performance Required?
We hold an annual recital in June to showcase our awesome students and all their hardwork and dedication! Most classes will participate however individual student have the choice to participate in the show or not. Students who sign up for the June recital are required to attend 2 extra rehearsals. Students who do not participate in the June recital will not attend the studio or dress rehearsals at the end of the year. Recital participation form will be send home in early October.
Do the 3-5 year olds participate in the June performance? Yes, they are eligiable to participate, however they will perform in only 1 of the shows at this age.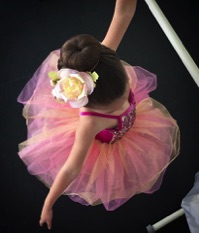 Recital
Central
Not active at this time.
Where do I find Detailed Information About the Performace?

* Creativity * Confidence * Passion * Strength * Balance * Imaginative * Expression * Focus * Grace * Rhythm * Integrity
Copyright 2018 En Avant School of Dance
* Live * Love * Dream * Dance!
Love Dance!!! En Avant School of Dance - Bethlehem/Lower Saucon Pa
610-691-4339 3672 Rt 378 Bethlehem / Lower Saucon Pa 18015
610-691-4339 3672 Rt 378 Bethlehem / Lower Saucon Pa 18015
Schedule an Appointement
* New Student Information.
* Sizing for shoes & dancewear.
* Former Student Conferences.
* Our appointment scheduler is only available online during our busier enrollment times. Feel free to contact our office to schedule an appointment when the online scheduler is not active.
New families - Email us at enavant4339@gmail.com to schedule a time that works for you.
Previously enrolled families - Please send direct message to Miss Angela on the BAND app.
Do I have a Parent Portal Log In?
Your parent portal log in is created when you register for a class online.
We recently switched parent portal systems. Therefore only families who attened our Summer 2021 Session currently have a parent portal log in set up.
To set up your parent portal...
1) Select "Register Here" located throughout our website or select the link on the left.
2) Select "Create an Account"
3) Fill in your family information.
4) You will need to add your credit card to the system but it will not be charged until your registration is confirmed by our office staff.

What can be done in the portal?
Register for a class.
View your schedule and view the studio calendar.
View your account balance.
Make a payment.
View certain documents.
Access music your teacher has sent you.