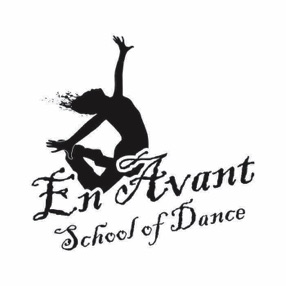 * Live * Love * Dream * Dance!
Love Dance!!! En Avant School of Dance - Bethlehem/Lower Saucon Pa
Ballet & Pointe
(Beginner - Advanced Levels)
Traditional ballet classes composed of Barre, Stretch, Center, Adagio, Allegro and Reverence.
Level Ballet 4 and above classes meet twice per week.
Pointe Work: By Invitation from the Director
Pointe work is given to only the very serious students in order to prevent injury and encourage proper training. Students first begin with a year of pre-pointe and must take a minimum of two ballet classes a week for one full year before they are evaluated for pointe shoes. Pointe students will continue to take a minimum of two ballet classes a week. Students with an interest in pointe should meet with the Director for further information on how to prepare for pointe work.
Lyrical - Modern - Contemporary

Jazz
(Beginner - Advanced)
A technique class; composed of warm up, isolations, stretching and combinations in Traditional, Funk, Hip-Hop and Broadway Styles of Jazz.
Enrollment in a ballet class is required for all Jazz classes. Hip Hop & Tap classes do NOT require ballet
Classes for Ages 8 and Up
Classes run September - June Recital unless otherwise noted as a mini session or special class/camp.
Enrollment for the Fall 2018 school year
Begins July 15th
The schedule listed below will change slightly based on our returning students needs.
Classes for new beginner students will be in the schedule.
To view our summer session and schedule go to the summer session tab under classes.