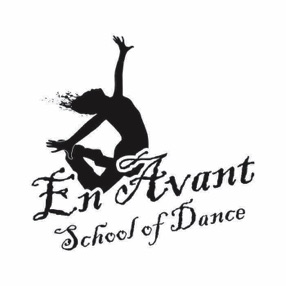 * Live * Love * Dream * Dance!
Love Dance!!! En Avant School of Dance - Bethlehem/Lower Saucon Pa
Ballet & Pointe
(Beginner - Advanced)
Traditional ballet classes composed of Barre, Stretch, Center, Adagio, Allegro and Reverence.
Level Ballet 4 and above classes meet twice per week.
Pointe Work: By Invitation from the Director
Pointe work is given to only the very serious students in order to prevent injury and encourage proper training. Students first begin with a year of Pre-pointe and must take a minimum of two ballet classes a week for one full year before they are evaluated for pointe shoes. Pointe students will continue to take a minimum of two ballet classes a week. Students with an interest in pointe should meet with the Director for further information on how to prepare for pointe work.
Lyrical - Modern - Contemporary

(Beginner - Advanced)
* Requires a weekly ballet class.
Jazz
(Beginner - Advanced)
A technique class; composed of warm up, isolations, stretching and combinations in Traditional, Funk, Hip-Hop and Broadway Styles of Jazz.
Enrollment in a ballet class is required for all Jazz classes. Hip Hop & Tap classes do NOT require ballet
Classes for Ages 8 and Up
Classes run September - June Recital unless otherwise noted as a mini session or special class/camp.