* Live * Love * Dream * Dance!
Love Dance!!! En Avant School of Dance - Bethlehem/Lower Saucon Pa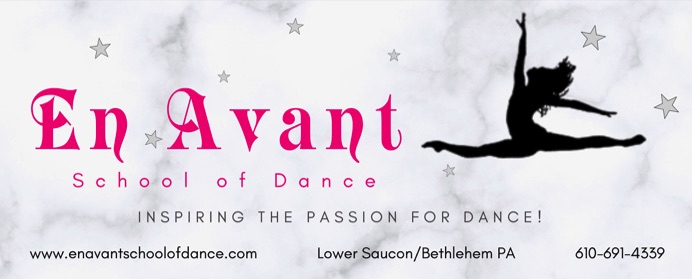 Twinkle Toes Dance Program
Toddler Classes ages 24 months - 3 1/2 years.
A delightful introduction to the world of dance!
Twinkle toes is an age appropriate fun filled class whichuses a variety of props and activities
Tiny Twinkle Toes - Level 1
The "origional" Twinkle Toes Class desinged for toddlers as young as 24months who have had none or very minimal experience being independant from their parents.
• Toddler Dance & Creative Movement
• Most students have NOT yet participate in an activity independent of a parent.
• NOT required to be potty trained.
• This Program is a "Mini" Session - See schedules below.
Twinkle Toes Dance - Level 2
Continuing the Twinkle Toes program, this class is for dancers who have some experience in being independent from the parent. Dancers must be a minimum of 26 months OR have prior permission to enroll.