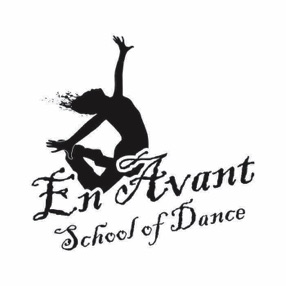 * Live * Love * Dream * Dance!
Love Dance!!! En Avant School of Dance - Bethlehem/Lower Saucon Pa
Toddler Classes ages 24 months - 3 1/2 years.
A delightful introduction to the world of dance!
Twinkle toes is an age appropriate fun filled class whichuses a variety of props and activities
Ballet Shoes
Bring your dancer in to be sized for ballet shoes - $19. Shoes must be purchased through En Avant to ensure proper fit and quality. Feel free to try your first class prior to purchasing your shoes (wear socks instead).
Dance-wear
Dance-wear may be purchased either through En Avant or locally. Toddlers sizes are usually in stock. Samples are available in the waiting room.
Inclement Weather
Cancellations due to inclement weather is posted on our face-book page 1 hr prior to the start of your class time. Mini session classes that have a cancelled class will be extended one additional week.
• Register online by clicking the "Register" button.
•Online Registration will CLOSE 4 days prior to start of class.
• Class Confirmation Will Be Emailed - If there is a mistake please email the office enavant4339@gmail.com.
Tiny Twinkle Toes - Level 1
The "origional" Twinkle Toes Class desinged for toddlers as young as 24 months who have had none or very minimal experience being independent from their parents.
• Toddler Dance & Creative Movement
• Most students have NOT yet participate in an activity independent of a parent.
• NOT required to be potty trained.
• This Program is a "Mini" Session - See schedules below.
Twinkle Toes Dance - Level 2
Continuing the Twinkle Toes program, this class is for dancers who have some experience in being independent from the parent. Dancers must be a minimum of 26 months OR have prior permission to enroll.
Twinkle Toes Ballerinas - Level 3
The "Ballerina's" class is designed to merge and prepare our tiny dancers from our toddler classes into our 3-5 year old
"Princess Ballerinas Program" .
New Students - Registration
Returning Students - Enroll
• Do NOT use the "register" link if you have attended a class in the last 2years.
• At the top of our website Select "Parent Resource Page and Log In"
• Select "Parent Log In"
• Once logged in Select "Enroll" Tab
• Choose the Session - (Winter, Spring Summer Fall)
• Select "Class Time"
• Class Confirmation Will Be Emailed - If there is a mistake please email the office enavant4339@gmail.com.
8-Week Mini Session - Begins March 25th - Registration Opens 1/1
8-Week Mini Session - Begins October 16th - Registration Opens 7/1
5-Week Mini Session - Begins June 24th - NO CLASS July 4th - Make Up Class August 1st
Winter Session 2020
8-Week Mini Session - Begins January 15th - Registration Opens 10/1
The Princess Ballerina class on Thursday at 10:00 am for 3 1/2 - 5 year olds is located on the page for "Childrens Classes ages 3-8".