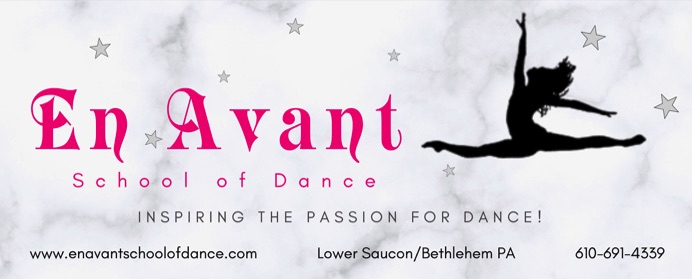 Toddler Classes ages 24 months - 3 1/2 years
A delightful introduction to the world of dance!
Ballet Shoes
Bring your dancer in to be sized for ballet shoes - estimate cost is $22. Shoes must be purchased through En Avant to ensure proper fit and quality. Feel free to try your first class prior to purchasing your shoes (wear socks instead).
Dance-wear
Dance-wear may be purchased either through En Avant or locally. Toddlers sizes are usually in stock. Samples are available in the waiting room.
Inclement Weather
Cancellations due to inclement weather are posted on our BAND APP main feed 1 hour prior to the start of your class time. Mini Session classes that have a cancelled class will be extended one additional week.
Twinkle Toes
Twinkle toes is an age-appropriate fun-filled class which uses a variety of props and activities. The "original" Twinkle Toes Class desinged for toddlers as young as 24months who have had none or very minimal experience being independant from their parents. This class does NOT participate in our annual recital.
• Toddler Dance & Creative Movement
• NOT required to be potty trained.
• Twinkle Toes is a "Mini" Session - See schedules below.
Fall Mini Session 2023
Twinkle Toes
Saturdays 8:30 - 9:00am