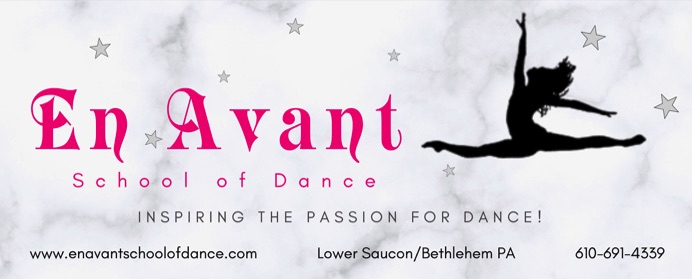 Princess Ballerinas
Wednesdays 5:45 - 6:30pm
Ballet Shoes
Bring your dancer in to be sized for ballet shoes - estimate cost is $22. Shoes must be purchased through En Avant to ensure proper fit and quality. Feel free to try your first class prior to purchasing your shoes (wear socks instead).
Dance-wear
Dance-wear may be purchased either through En Avant or locally. Toddlers sizes are usually in stock. Samples are available in the waiting room.
Inclement Weather
Cancellations due to inclement weather are posted on our BAND APP main feed 1 hour prior to the start of your class time. Mini session classes that have a cancelled class will be extended one additional week.
• Register online by clicking the "Register" button.
• Class Confirmation Will Be Emailed - If there is a mistake please email the office enavant4339@gmail.com.
• All Registrations are viewed and approved by our office staff prior to charging credit cards to ensure you are enrolled in the correct level of class and that sibling/multi class discounts are applied.
• Please direct all questions to enavant4339@gmail.com
Have a question?
Chat/Text us at 610-890-4900
(Fastest Method for Us)
OR
You can use our chat box on the main page of this website to begin a chat/text.
OR
Email us at enavant4339@gmail.com
Princess Ballerinas
(Pre Ballet, Jazz, and Creative Movement)
A 40 minute class for students ages 3 - 6years who have had no previous lessons or who have attended the Twinkle Toes program.
Building a foundation through a Pre-Ballet, Jazz and Creative Movement curriculum. This class is developementally an age appropriate fun filled class which uses a variety of props and activities. This class will help prepare pre-schoolers for the Pre-Dance Program, which runs September-June and offers an opportunity for a recital.
Fast FAQs:
Students who have trouble leaving a parent to enter in to class may want to try our Twinkle Toes class, which is also a part of our Mini Session Program.