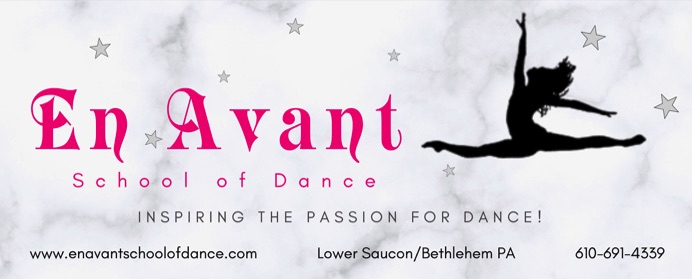 Classes run September - June Recital.
If you are looking for a class with a shorter committment see "mini session" classes.
• Register online by clicking the "Register" button.
• Class Confirmation Will Be Emailed - If there is a mistake please email the office enavant4339@gmail.com.
• All Registrations are viewed and approved by our office staff prior to charging credit cards to ensure you are enrolled in the correct level of class and that sibling/multi class discounts are applied.
• Please direct all questions to enavant4339@gmail.com
Have a question? Email us at enavant4339@gmail.com
Everything Your Child Needs to SHINE!
Pre Dance - Level 1
(Pre Ballet, Jazz, and Creative Movement)
A 45 minute class for students ages 3 - 4 who have had no previous lessons or who have attended the Twinkle Toes program. Students who have trouble leaving a parent to enter into class may want to try our Twinkle Toes class, which is apart of our mini session program. Students must be potty-trained to participate in the Princess Ballerina Program. This class DOES participate in our annual recital.
*Level 1 does NOT include Tap like levels 2 & 3 do.
Pre - Dance - Level 2
(Pre Ballet, Jazz, Creative Movement, AND an Introduction to Tap Dance. )
A 45 minute class for ages 4-6.
Pre Dance - Level 3
Ballet, Jazz, and Tap.
A 45 minute class for students ages 4-7 who have completed Pre Dance Level 2.