* Live * Love * Dream * Dance!
Love Dance!!! En Avant School of Dance - Bethlehem/Lower Saucon Pa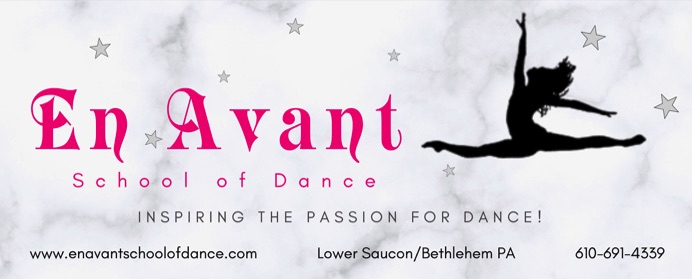 Schedule an Appointment
Class Info - Shoe Sizing - Dancewear Sizing
If you are being sized for dancewear or shoes,
please wear tights or thin stockings for your appointment.
If you are a new student who would like information and shoe/dance-wear sizing, please select 2 appointments back to back.